About Us
Owner - Lauren Stalte M.S. CCC-SLP
Little Bean Speech, PLLC is owned and operated by Lauren Stalte, a Speech Language Pathologist. She has both an Undergraduate Degree in Speech Pathology and Audiology and Master of Science Degree from Bloomsburg University. Completing her Clinical Fellowship Year in Abington Memorial Hospital. She received her Clinical Competency Certificate in May of 2006 from the American Speech and Language Hearing Association.
She has been treating clients since she graduated in 2005. Initially working with the adult population in acute and long term care settings to address cognition, language and swallowing. Establishing a strong medical background with Aphasia, Dysphagia, Dementia and Stroke Care. After having a son of her own, she transitioned to pediatric speech therapy addressing speech, language and feeding disorders. Completing therapy in the home and in the preschool/daycare environment. She has focused on feeding therapy for 10 years, after having experience from a cleft effected son. Her medical based experience and learning of sensory aspects of feeding have strengthened her understanding of the carious aspect of feeding. Completing 7 years of pediatric speech, language, articulation and pragmatic therapy using family centered, play based therapy strategies. While working with children from age of birth-5 years old, she has worked to develop goals and approaches to support the family's needs. She has experience addressing a variety of disorders including Apraxia, Down syndrome, Tracheostomy, Autism, Cleft lip/palate, Articulation/Phonological Delay and Developmental Delay. Lauren has experience with IFSP and IEP meetings, as she contracts with Wake County to service Preschool Children with their educational environment. Developing collaborative treatment approaches with teaching staff and creating inclusive communication with families. She has a strong background in Augmentative Communication, completing comprehensive AAC evaluations and gaining funding to supply devices through of Tobii Dynavox. Most of all, she loves what she does and looks forward to building relationships the new families every day!
Certifications

---
Lauren completed training for PROMPT, by the PROMPT Institute in January of 2017. This type of therapy addresses a variety of speech production disorders including Apraxia, Motor Speech Development and Articulation. Using touch and cognitive-lingustic approaches.
Speech Pathologist - Elizabeth Bashaw M.S. CCC-SLP
I received my bachelor's degree from the State University of New York at Brockport in childhood education and health science. I completed my master's degree in speech-language pathology from Nazareth College. I currently hold an initial New York teaching certificate in the areas of speech and language disabilities and grades 1-6, as well as a permanent license for speech-language pathology in the state of North Carolina. I also obtained my Certificate of Clinical Competence from the American-Speech Language Hearing Association.
I have worked with individuals of all ages but have found my passion within the pediatric population. My exposure to a variety of settings has included an outpatient clinic, university clinic, homes, daycares, and schools. I have experience working with children with a variety of communicative impairments, including childhood apraxia of speech, Autism Spectrum Disorder, Down Syndrome, articulation disorders, phonological processing disorders, receptive/expressive communication delays, fluency, and neurological deficits. I hold communication, collaboration, and using evidence-based practices as key components to successful therapy outcomes, and crucial to building positive relationships with families.
Speech Pathologist - Colleen Monsees
I received my Bachelors and Master's degree in Communication Sciences and Disorder from Marywood University, and started working with the pediatric population once I graduated. I completed my clinical fellowship year at Thom Springfield Infant and Toddler Services in Massachusetts and received my Certificate of Clinical Competence in July of 2013 from the American Speech Language and Hearing Association. I fell in love working in Early Intervention, and have seen how important family involved/centered, play based therapy is for our kiddos.
I am currently licensed both in Massachusetts and North Carolina for Speech Language Pathology, and have primarily worked with children birth to three for the last 9 years in Massachusetts.
I have had the opportunity to work in a variety of settings that meet our family's needs, including homes, daycares, places within the community, and most recently through Zoom for telehealth. I have also been able to support families with doctor's appointments and school IEP meetings.
Working in Early Intervention I have been able to work in a multidisciplinary team, where we were cross trained in order to complete full developmental evaluations on children as well as write IFSPs with families, creating outcomes and goals for the child and family, in areas of concern. I have had the opportunity to work with a range of communication delays including Autism Spectrum Disorder, Down Syndrome, Receptive and Expressive communication delays, fluency, articulation, and more. Working in the field for the last 9 years has shown me how truly important it is to work closely with parents and families in a play-based model in order to achieve success.
I am so excited for this amazing opportunity, to continue to work with children and families doing what I love, empowering families and helping children find their 'voice'.
Speech Pathologist - Jennie Errichetti M.S. CCC-SLP
I received my Bachelor of Arts and Master of Science degrees from Loyola College in Baltimore, Maryland. During the past 18 years I have gained valuable experience working with children who exhibit articulation delays, receptive and expressive language deficits, social-pragmatic difficulties, autism spectrum disorders, down syndrome, auditory processing delays, phonological awareness disorders, learning disabilities, dyslexia, cerebral palsy, neurological impairments, and fluency disorders. I am also well versed in performing speech teletherapy services and utilizing various augmentative communication devices.
I am currently licensed and hold teacher certifications to practice speech-language pathology in the states of North Carolina and Connecticut. I also obtained my Certificate of Clinical Competence from the American Speech-Language Hearing Association.
I am the mother of a sweet, creative five-year-old son, who has previously been diagnosed with autism. I have treasured seeing his communication skills progress and his confidence increase as helpful services were put in place to support his learning. I believe that the care and passion I devote to being his mother directly impacts my clinical skills in such a positive, insightful way. The field of speech-language therapy has given me the perfect opportunity to do what I love through the art of teaching, communicating, and building positive relationships, while also giving me a specialized avenue to support the needs of others who learn in unique ways.
Occupational Therapist - Lorin Erickson
Lorin Erickson is originally from Long Island NY and has resided in NC for 8 years. She is a NC licensed Occupational Therapist with over a decade of experience working with the pediatric population. She has supported children in a variety of settings including preschools, daycares, public schools, outpatient pediatric clinics, as well as the child's home. Lorin has worked with toddlers all the way to high school aged students who possess diagnoses such as Autism, Down Syndrome, Developmental Delay, Sensory Processing Disorder, Cerebral Palsy, and many more. Lorin is an energetic therapist who is passionate about working with children and their families. Lorin has been committed to advocating for her neurodiverse son since he was an infant. When she is not providing skilled therapeutic services to children, she is a busy mom to 2 active boys ages 11 and 13. Lorin enjoys spending time with her family and friends, hiking to NC waterfalls, visiting the beaches along the NC coast, and playing with her goldendoodle Bailey.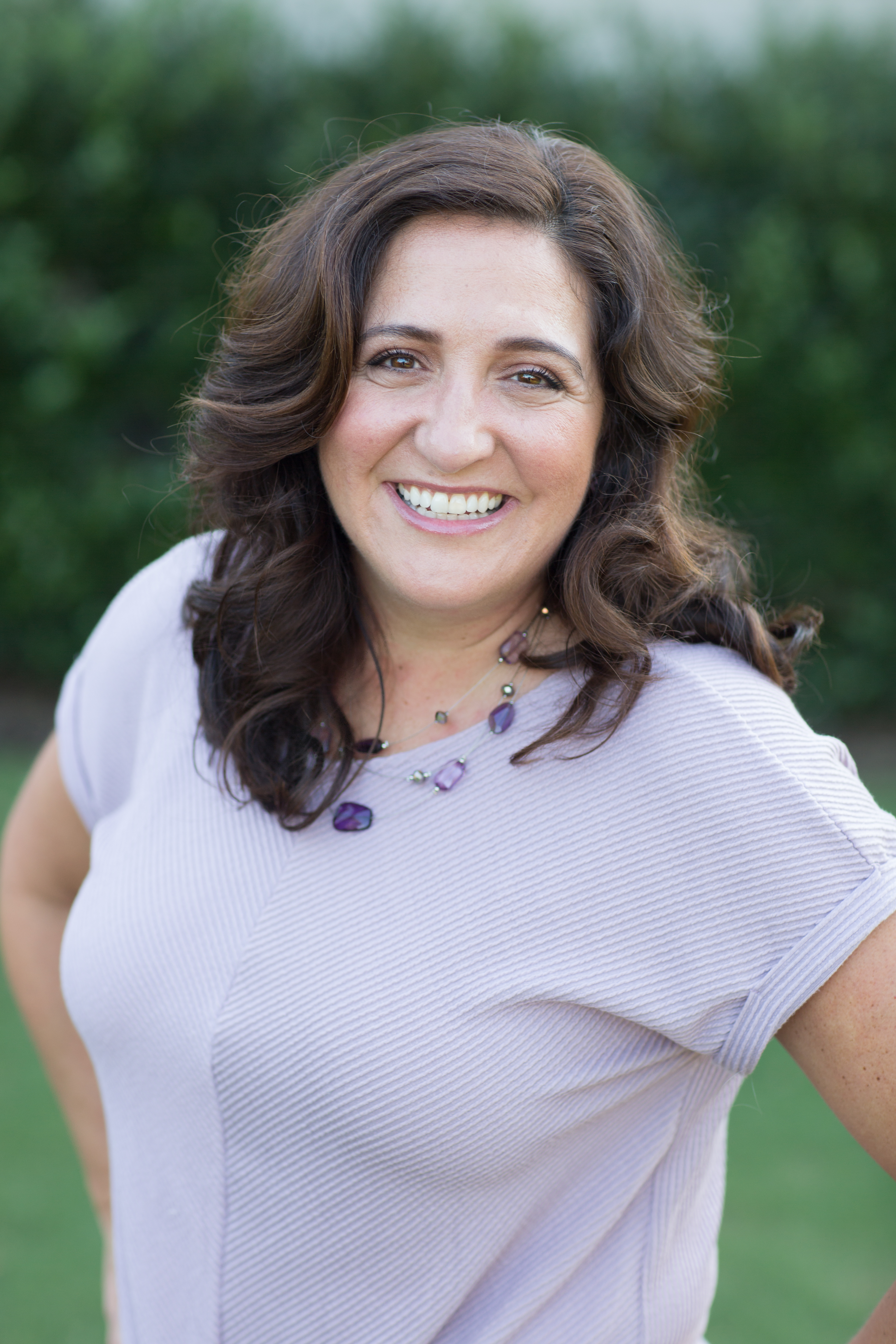 Claims Specialist - Sara Sheffield
I have had the privilege to work in the medical administration field for the last six years since relocating to North Carolina from upstate New York. With experience in Emergency Room Administration, prior authorizations and scheduling for larger practices, I have found my niche with claims and insurance in smaller specialities like Speech Therapy. I have completed my Associates Degree in Human Services through Columbia College and am currently finishing my Bachelor's program with them in the same field. When not working or attending classes, I have my hands full with a baby girl and two snuggly pups. Though I do not get much face to face interaction with the staff and clients of Little Bean Speech I appreciate our team and the opportunity provided to me to work with this great group who strive to provide excellent therapies to the children of the Triangle area.